When a couple shared their Office-inspired proposal online, fans of the show helped the video go viral.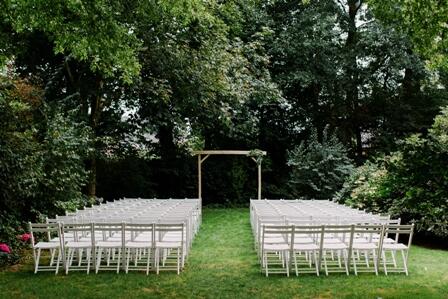 Getty Images
Eventually, John Krasinski got word of it and since his character, Jim, whose gas station proposal to Pam was the inspiration for the engagement, Krasinski's Some good News Network decided to host a virtual wedding for them.
Not only did Jenna Fischer show up for the affair, but the rest of the cast of The Office did as well.